Design Services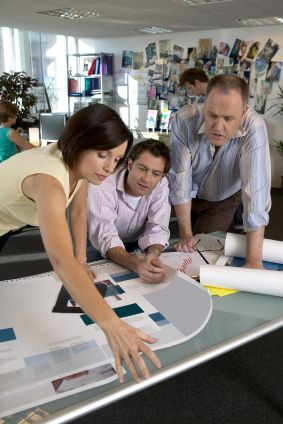 Rainbow Press design specialists can create the design that's right for you and your
business––no matter what you need. From logos and letterhead to marketing brochures, newsletters and posters, we'll help you produce the perfect layout, color palette and design elements to bring your concept to life
Services include:
Design Consultation
Our design team is skilled in the latest, most sophisticated layout,
scanning and image-editing software in the industry, and all of our team members have completed a special training and certification program to ensure that they have the expertise needed to make your project all it can be. Rainbow Press uses your words to make your finished document ready for digital or offset printing . Need help generating the words? We can help make your ideas come to life and you'll see and approve a proof of your item(s) before we print.
Pre-Flight
We will confirm that all digital files required for printing your project are
in place, correct and properly formatted. Send us a file you've created, and our design
specialists will review it and inform you if additional work, files, fonts or information are
required before we print. Design services are priced by the hour or by project and vary based on the needs of each project––call us or request a quote online.